Working at AUTEFA Solutions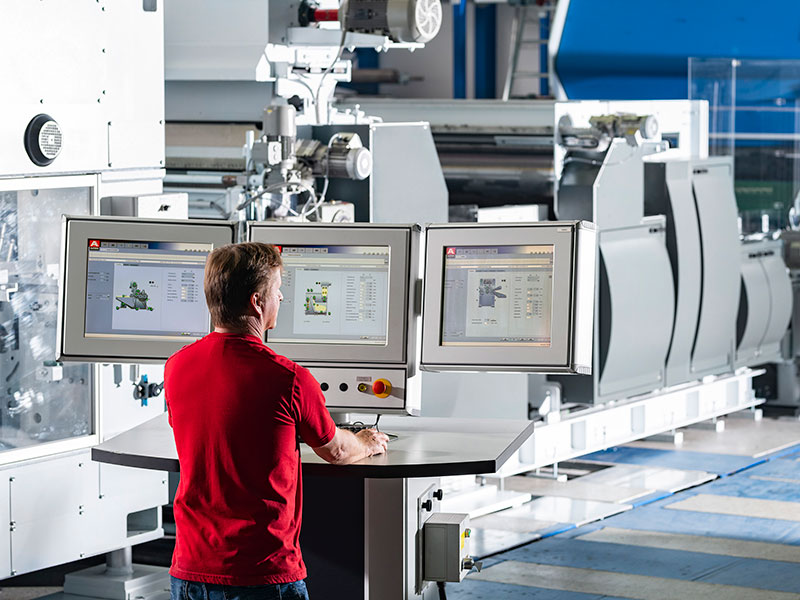 Thanks to our partner CHTC, one of the world's largest manufacturers of textile machines and a wholly Chinese state-owned company, and the associated market access in Asia, the utilized capacity of the company and thus your future workplace is very secure.
We place a major emphasis on research and development (for which there is a large budget) in order to continue to stand for innovation and first-class products. A large number of patents testify to our ability to innovate and make us stand out from the competition with our solutions. We are therefore continually perceived by our customers as a competent and leading provider in our markets.
Our matrix organization allows us to compensate for economic fluctuations in our business units and to smooth out peaks and valleys in employment without having to take personnel measures. Due to this philosophy, short-term personnel entries and departures are avoided, and we can create employment for the long term.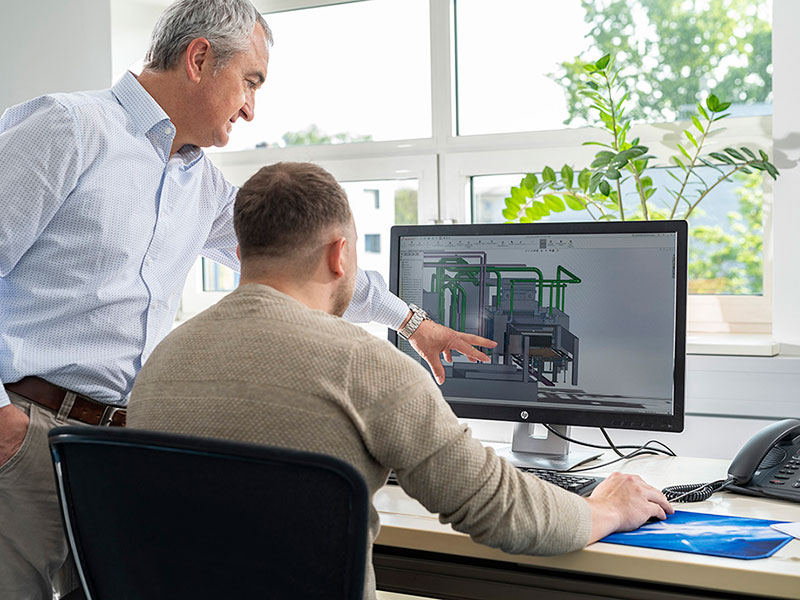 Flat hierarchies- working independently
As a medium-sized company with flat hierarchies, we are interested in employees who have a hands-on mentality. Working independently is desired and encouraged as much as possible. We are grateful for ideas and suggestions for further development. We rely on our specialists and take their professional opinion seriously
Communication of objectives
Through certification in accordance with DIN EN ISO 9001:2015 of AUTEFA Solutions, location objectives are defined for the areas of management, finances, occupational safety/environmental protection, quality and organization, personnel and projects. These areas are constantly monitored and revised. Objectives are also defined for individual areas and compliance with them worked on.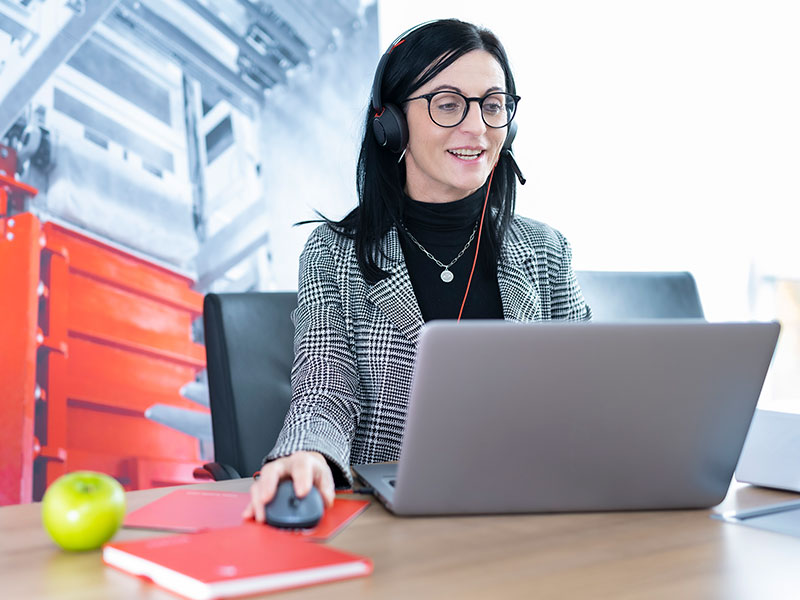 For AUTEFA Solutions employees working hours are regulated by a works agreement. Despite existing core working time, flexible working hours based on operational processes can be arranged upon consultation.
We strive to facilitate a maximum work-life-balance for employees with flexible working hours and to comply with vacation wishes/reduced hours.